Apparel

Brands to print your tshirts
If this is your first time wanting to print your corporate t shirts, class tee shirts, or event t-shirts, you may be confused with which brand of apparel to use for the printing. Based on Luminous Printing 7 years experience of printing, we have shortlisted the most well-known brand to our customer.
Below are the 4 brands which you may consider to use as your first t shirts printing projects. Most of the apparel listed on our website are in ready stock and available for custom made as well.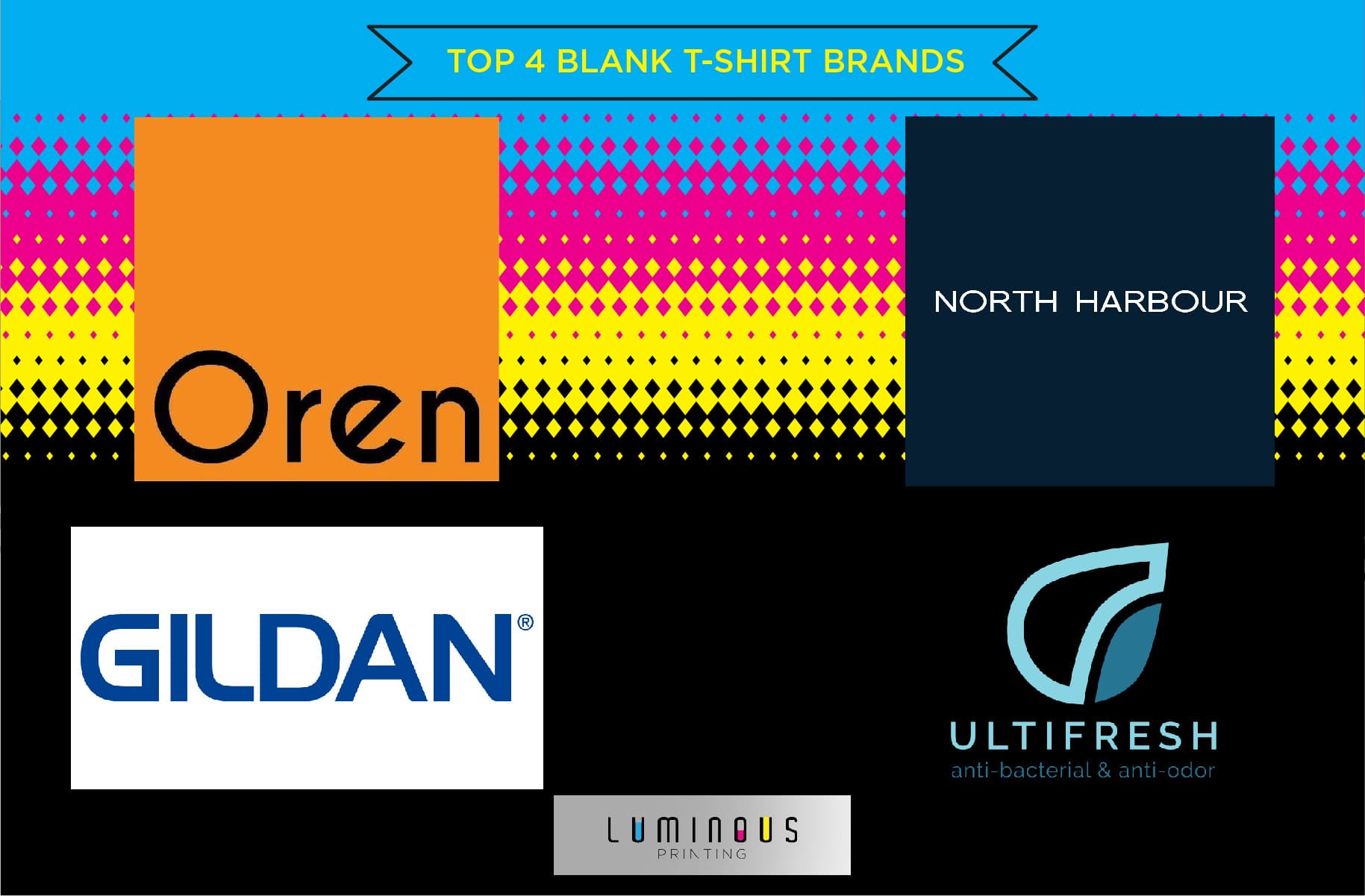 Oren Sport t-shirts & polo tee
The brand is targeted with simple and smart fashionable apparels. It is suitable to be worn in our lifestyle, from corporate wear to event activities and casual looks. They also have a huge variety of apparel selection from t-shirt, polo, hoodies, towels, caps, windbreakers, and etc.  Items made with cotton, microfibre, thick polyester, single jersey, cotton honeycomb polo tshirts and more. Most importantly, the apparels are dyed in the most environmentally friendly way without chemicals. This would make the person who wears it safe and offer them the best wearing experience.
Gildan premium t shirt
With the very popular slogan "no matter what your needs, we have a style and fit for everyone", they have huge ranges of items, from best seller ring spun cotton to polyester, fleece to performance wear and polo t shirts. The most famous item which is the 76000 premium ring spun cotton round neck tshirt comes with at least 45 colors selection. Other than Gildan brand itself, they also have some side brands like anvil, comfort colors and also American apparel.
North Harbour Malaysia
A very well-known Malaysia brand with a factory located at Kuala Lumpur that carries multiple ranges of items from polo t shirts, corporate shirts, cotton t shirts , towels, and etc. With more than ten years experience in the apparel industry, they always delivered their market value to the society, defining them as one of the top apparel suppliers in the world. Ring spun soft touch polo are always their best seller, iron free and very comfortable soft touch feeling.
Ultifresh active sportswear
The brand is the newest brand among the other 3, this is also a Malaysia manufactured brand with distribution range from tshirt to polo , polyester to cotton, jacket to others. Furthermore , it is a brand with their material made in anti-bacterial, anti-odor and environmentally eco-friendly .
If you have more questions regarding what and which to choose, kindly connect with our sales sales.luminousprinting@gmail.com or 91195104 for further explanation.