Bras Basah Complex is well known as books, culture & art supplies shopping center in Singapore.
Address: 231 Bain Street, Singapore 180231
When you step into the complex, you are able to hear a lot of music instrumental sound from every floor. When you start to shop around, you will find that there are some printing shop available here. As well as t shirt and corporate gift printing.
Luminous Printing (Tshirt printing and corporate gift supplier in Singapore) went down and found there is some store also doing t shirt printing.
Below are some of the available shop lot for you to visit. You will found out a retail printing shop is not able to provide a competitive cost than an online t shirt printing company.
1- Bras Basah Colour Service Centre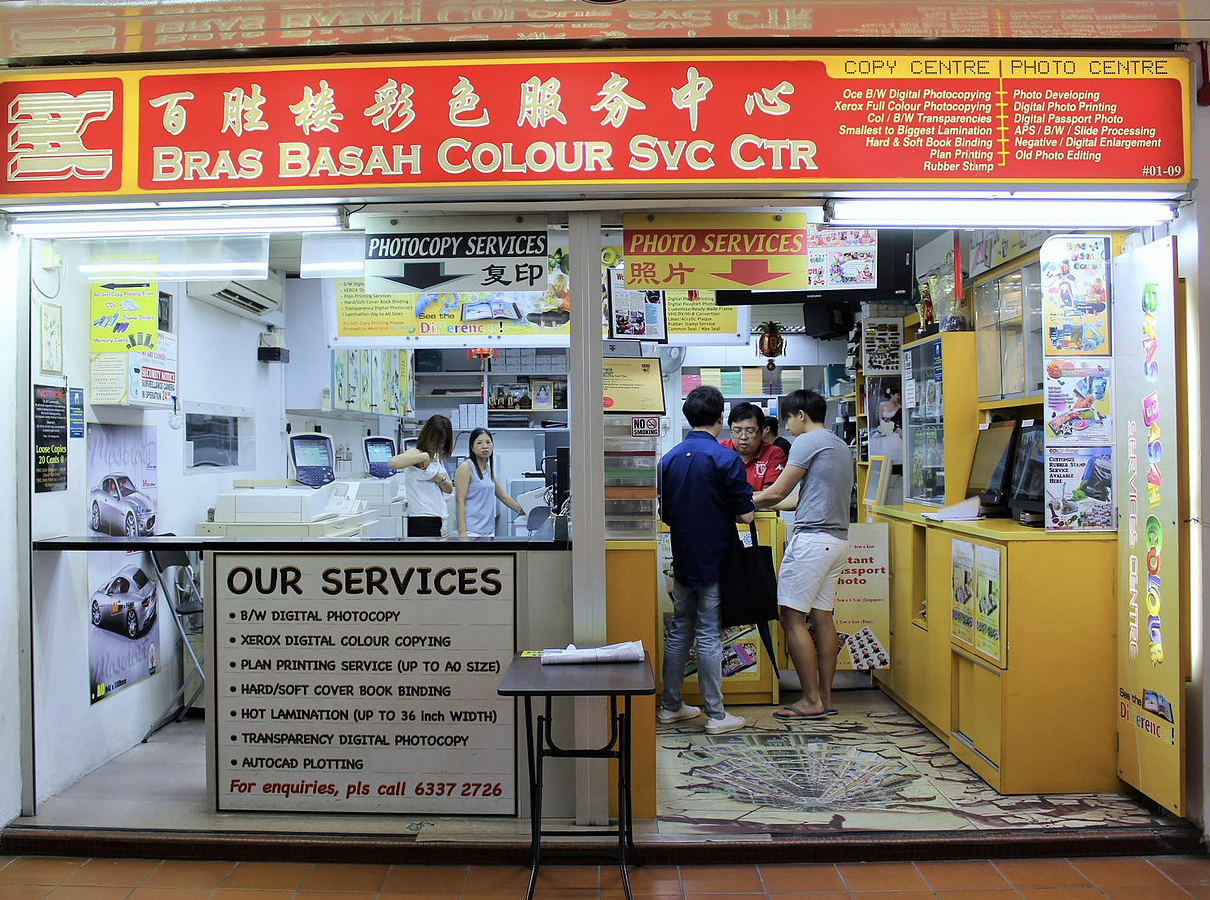 Address: 231 Bain St, Singapore 180231, #01-09
Opening Hours: Mon – Fri 10.30am – 6.30pm, Sat 10.30am – 5.30pm, Sun and PH Closed
Once you have arrived Brash Basah Complex, the first printing retails shop pop up which is a Color service center. It is a photo printing service for $photocopying. When I asked the worker about the t-shirt printing, he said he is able to outsource for us. The pricing they offer is kinda expensive, for a 30pcs A4 design both front and back cost you more than $24.00 per piece. Upon the shocking face showing by us, he is telling us to look for a direct supplier like Luminous Printing or other printers.
 
2- Mister Print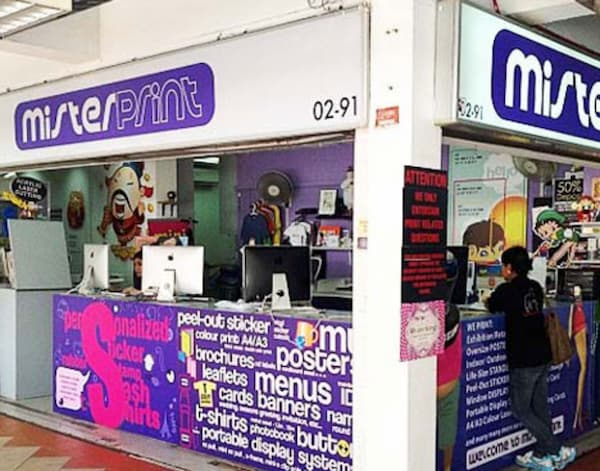 Address: 231 Bain St, Singapore 180231, #02-91
Opening Hours: Mon – Fri 10.30am – 7pm. Sat 10.30am -6.00pm (Closed on Sun and PH)
TEL: 63377614
Move furthermore inside of the complex, we will see a shop name Mister Print which is a specialized t shirt printing shop available here. Besides t shirt printing, they also provide corporate gift printing like a mug and pens. The services are almost the same as us. Upon asking the costing for 30pcs, front and back on 1 side printing, they cost us more than $18.00 per piece.
Can see that the price is still considered expensive.
Try to move furthermore inside, and you will find something better.
3- Print Direct
Address: 231 Bain St, Singapore 180231, #02-87
Opening Hours: Mon – Fri, 10:30am – 7pm (Sat & Sun, Closed)
The very last shop caught our attention is a shop call Print Direct. It is a thirst printer and also provides photocopy services. Furthermore, They have hanged a lot of samples amount the shop and give the customer a touch to feel the texture. The quotation we have For A4 design 30pcs on 1 side (Front/Back) which cost you more than $16.00 per piece.
4- Luminous Printing
Home Office Address: BLK 708 Hougang Ave 2, #09-57 Singapore 530708
Exact Location – 3 Bus stop station from Kovan MRT
Tel: +65 91195104
Opening Hours: Monday – Friday, 9 am to 5.30 pm. Closed on Saturday and Sunday, but can reach the salesperson via Whatsapp.
Website: https://luminousprinting.com.sg
Luminous Printing is about 20mins MRT with bus ride from Sunshine Plaza. With a large quantity order, luminous printing provides a very competitive pricing in the market – as low as $4.50 per piece. Although we are set up the business at home, we have our own production which located at Macpherson Road and always welcome customer to drop by for a visit. If you looking for a reliable t shirt printing company, say Hi to Luminous Printing. Their sales expertise is friendly and helpful.
With 30pcs front and back A4 1 color silkscreen printing, only cost you about $9.40 per piece. It is very affordable for student class tee shirt or event tee shirt.
Sample viewing is also available in the office.
In the future, do contact luminous printing to get your t-shirt printing quotation first before drop by to sunshine plaza. You could compare and definitely will come back to us.
Image credits: The Smart Local